Disaster Preparedness Tax Holiday: Restock Your Hurricane Kit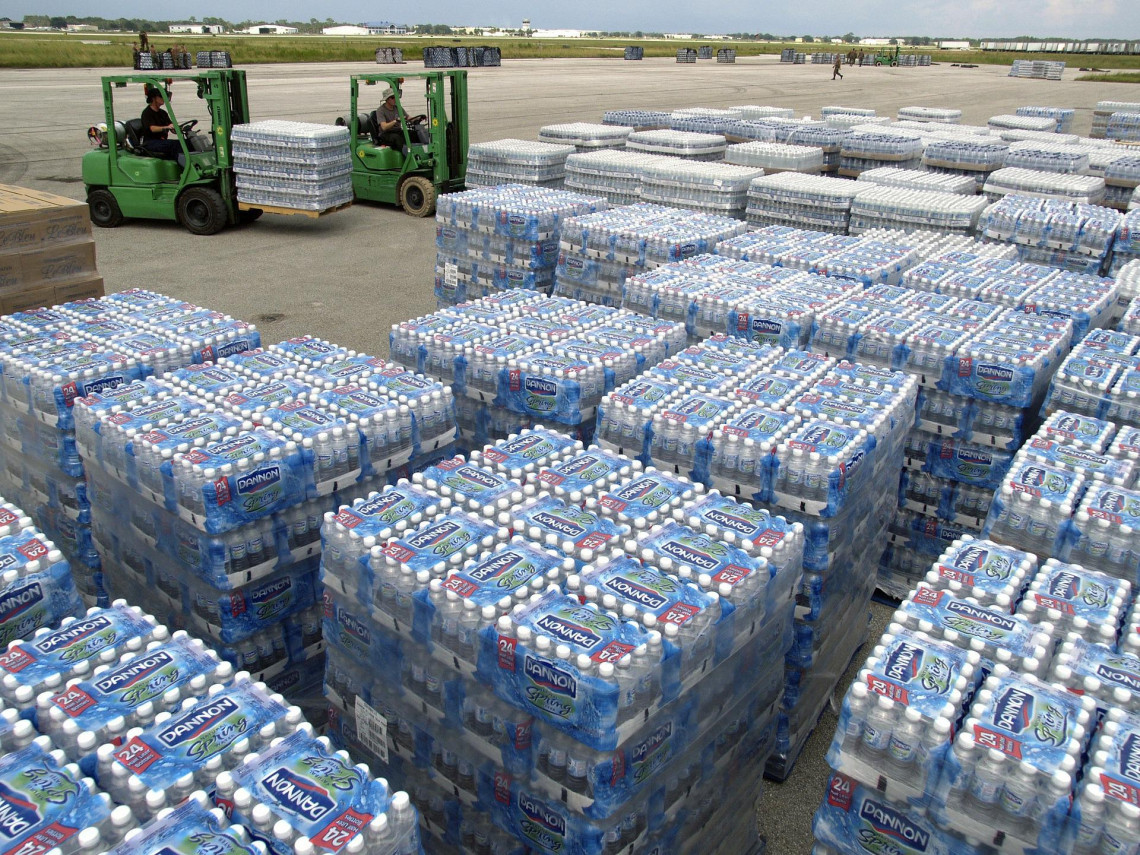 Hurricane season officially begins on Wednesday, June 1st and extends through November 30th. In order to prepare for the 6 month storm season, Governor DeSantis passed the 2020 Disaster Preparedness Sales Tax Holiday. The tax holiday begins on Saturday, May 28th, and extends to Friday, June 10th.
During this tax holiday, qualifying items that relate to disaster preparedness are exempt from sales tax. These include things like flashlights, batteries, tarps, tie-downs, radios, coolers, and even big ticket items like generators. This is an ideal time to restock your hurricane kit if you have not already done so.
However, your hurricane kit might look a little different this year, as we prepare for our annual storm season amidst a global pandemic. Typically speaking, social distancing would be complicated at best in most shelters where space is already limited. Authorities may not be as quick to evacuate people who are not in flood zones or in immediate danger from lethal wind and storm surge. Weathering a storm at home may become the best option for those who have homes in which it is safe to do so. Those who cannot may have better luck sheltering with friends or family, or even in local motels (if available) to avoid less-than-ideal shelter conditions.
So what do you absolutely need to have in your emergency kit? Experts are recommending that in addition to regular supplies, you should also include the following with your hurricane kit:
hand sanitizer

disinfectant wipes

extra liquid or bar soap

at least 2 cloth masks per family member
Your regular hurricane kit should be stocked with:
Enough food and water to last at least 7 days - and don't forget to include formula (for those with infants) and food and water for your pets! Previous guidelines recommend having a 72 hour supply. However, because of the coronavirus, it's estimated that it could take 7 days or more for aid to reach affected areas in the event of widespread power loss and flooding.

An emergency supply of prescription medication for anyone in the family who takes them regularly. Experts recommend a two-week minimum supply for worst-case scenarios; and, in Florida, doctors can provide a 90-day supply for most medications.

Enough cash to last for at least a week in case banks and ATMs are not available

Water purification tablets, or portable containers/straws that come with filtration systems that ensure potable drinking water

Copies of important documents, like birth certificates, passports, medical records, insurance documents, deeds, and other critical paperwork in a sealed, waterproof container

Pet supplies, including microchip or ID info, medical records, medications, crate/carrier, leashes, toys, etc.

First aid supplies, including OTC medications like Tylenol or ibuprofen

Coolers or other food storage containers for cold food storage in the event of power loss

Camp stove with propane or other fuel

Manual can opener

Fresh batteries for flashlights and electric lanterns

Radio (battery, solar powered, or hand-crank)

Candles and lighters or waterproof matches

Gas containers with emergency fuel (for vehicles and generators)

External or solar cell phone chargers/power supply

Toilet paper (but please, try not to hoard it, the rest of us will need it too)

Sanitary/baby wipes

Sanitary supplies for women

Garbage bags

Disposable plates, cutlery, and paper towels

Sunscreen

Insect repellant

Sturdy protective clothing, like rain ponchos or windbreakers, rain boots, etc.
FloridaDisaster.org has a great printable Disaster Supply Kit Checklist that you can find here. For more information on what items qualify for the tax holiday, check out the Florida Department of Revenue's Tax Information Publication. And, if you're looking for other hurricane preparedness tips, check out one of our previous posts where we offer some additional guidelines for storm prep.
Edit: In the event that you are affected by a hurricane, our friends over at Bankrate.com have put together a fantastic guide to post-hurricane safety and relief. It outlines steps to take after a disaster strikes, how to begin recovery, and offers some helpful resources if you find yourself in need. They've also created a great list of sources where you might be able to find funds to help speed along your disaster recovery.