Moving to Florida: Helpful Tips for Newcomers
Posted by Ross Hardy on Monday, November 20, 2023 at 9:16:28 AM
By Ross Hardy / November 20, 2023
Comment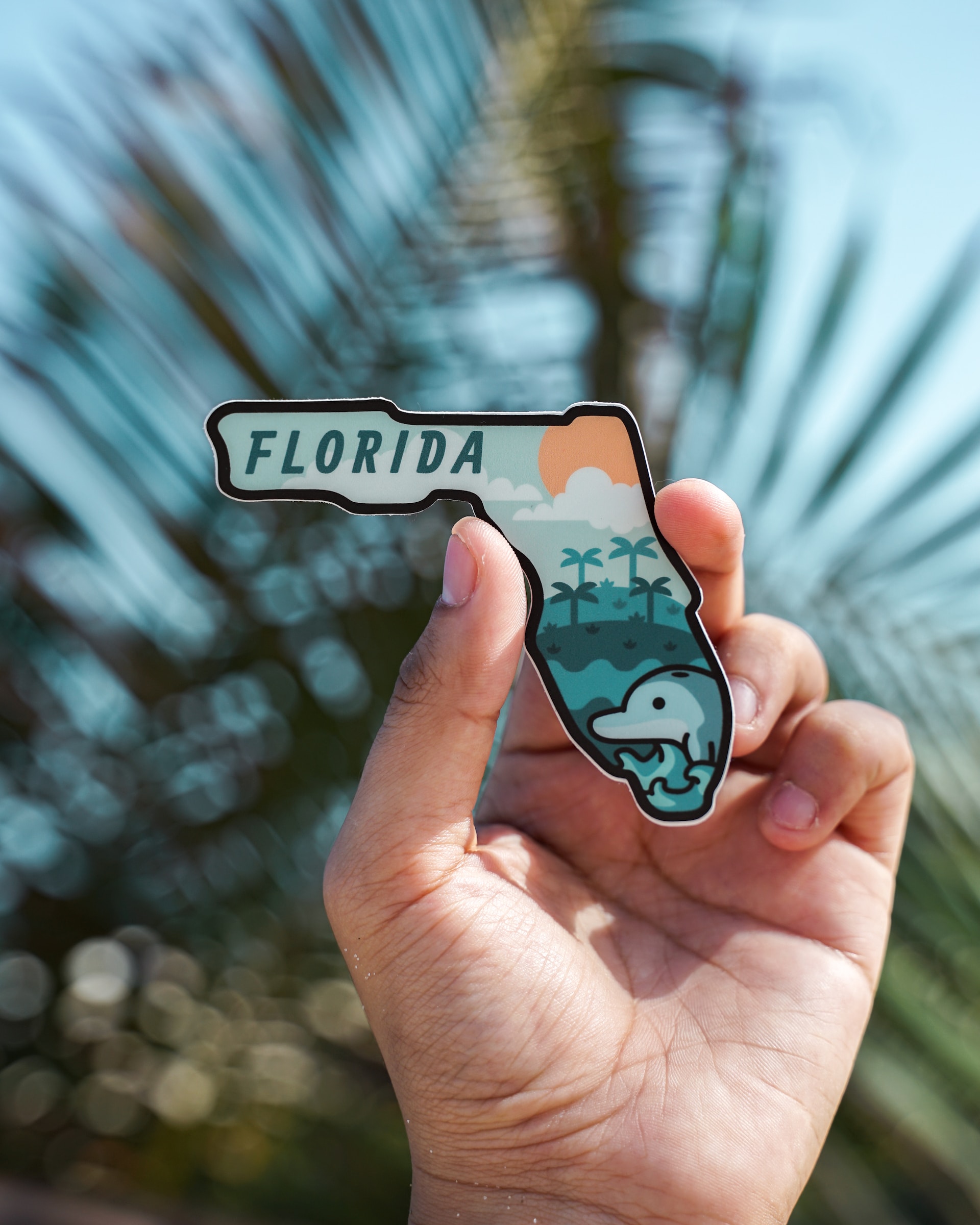 Photo by Done By Alex on Unsplash
This post was written by guest author, Bob Shannon. If you'd like to reach him with regards to your own publication, please email [email protected].
Are you thinking about moving to Florida? It's a great decision! The state is filled with
adventurous people, beautiful scenery, and endless activities. Moving out of state can be
scary, but the rewards are worth it. With its sunny skies, outdoor activities year-round, and
abundance of golf courses and outdoor spaces, making a home in Florida is a popular
choice among those who are willing to leave behind everything they know for something
new.
Moving to another state is challenging—but not impossible. When your friends ask if you're
crazy or your partner wonders why you can't just stay where you are instead of uprooting
your life and going somewhere new, it helps to have some advice from people who have
done it before. Here are a few helpful tips for newcomers from The Hardy Team when
considering moving to Florida.
Know the lay of the land
There are too many well-known landmarks in Florida to list here, but a few natural wonders
to explore include The Everglades, the Florida Reef, and over 660 miles of gorgeous
beaches. Then, of course, you have Walt Disney World and other theme parks sprinkled
throughout the state.
And for those who love the thrill of getting up close to nature, water sports, and activities
abound, from snorkeling and scuba diving to parasailing and surfing. But don't forget about
all of the urban attractions that make up downtowns up and down the state! Vibrant cultural
scenes make for diverse choices, whether it's the Cuban cuisine and nightlife in Miami or the
chill atmosphere in Tampa. From family-friendly activities like festivals, sporting events, and
museums to nightlife hotspots and cool art galleries, Florida has something for everyone.
Enjoy your free time while you can
If you've ever been to Florida, you know that it's often hot and humid, more in some areasthan others. And while it may be great for your time in the sun, there are times when youlong for a good downpour! Tampa Bay Times notes that one of the most difficult aspects of
moving to Florida is adjusting to the heat.
One way to enjoy your free time is to explore the varied beach towns, each with its own
character, up and down either coast. Plan day trips with an idea of what activities to take in
to get the most of your excursion; you're sure never to be disappointed.
Don't be afraid to negotiate
Negotiating is a great way to save money, whether you're buying something at a store or
renting an apartment. In the case of moving to Florida, your relocation budget might be more
than what you can afford. If so, ask if the movers will take a few items in exchange for their
services. This can help reduce expenses and make it easier on your wallet.
And when it comes time to buy your new home, pay attention to market conditions and go
into the process with negotiation in mind. This includes a little back and forth between you
and the seller's real estate agent, or the seller directly. Be sure to know how hot the market
is before getting into negotiations. This can be as simple as going online and checking out
what homes are going for at the moment.
Protect your investment
Once you purchase your new Florida home, you need to protect it with the best homeowners
insurance you can afford. Be sure to shop around when comparing homeowners insurance
costs. Just because something appears to be a great deal doesn't necessarily mean that it
is. Read reviews of various insurance providers to find a trusted company that makes the
most sense for you.
Add a home warranty
In addition to homeowners insurance, take a look at purchasing a home warranty as well —
learn how to simplify your process with this option. A home warranty can protect your
investment and your budget by keeping you from making large out-of-pocket payments for
home system repair and maintenance.
Decorate to your desires
Decorating your new home is an exciting journey, a chance to bring your unique style to life.
One invaluable resource for gathering ideas and inspiration is online design blogs. Blogs
such as Decor Fanatic offer a wealth of knowledge, showcasing different interior design
styles, color schemes, furniture arrangements, and decor tips. They provide comprehensive
coverage of all things home design, from budget-friendly styling tips to high-end décor
trends. These platforms can help you discover the latest trends, learn practical decorating
tips, and even find DIY projects to personalize your space. Ultimately, your goal should be to
create a home that reflects your personality and lifestyle, making it a comfortable and inviting
space for you and your guests.
Connect with a doctor
When moving to a new area, you may be concerned with finding adequate medical care,
both routine and urgent. One solution is to connect with a doctor online via telemedicine.
Telemedicine offers you a choice from many online doctors located throughout the country.
You can find convenient appointment times, frequently within the same day. Meeting online
means that you can connect from the privacy of home, and if you need medication,
prescriptions can be sent to your local pharmacy. This kind of convenience can make life
much easier during a move.
If you need help, get it now
Moving to Florida can be a big change, and you may have some anxiety about the transition.
It's important to find out all you can about your new home state, but if you need help with
more personal matters, don't wait until the last minute to ask for it.
If you are looking for a job, starting a business, or want to make friends in your new town,
know that there are resources available to help, and don't be afraid to use them!
If you want to find out about work opportunities in Florida, visit a job board. To start a
business, find out what it takes to launch your operation in Florida to ensure that you don't
miss a crucial step during business formation. Consult with a formation company to make
starting an LLC easy. To make new connections, consider joining interest-specific
networking groups online.
Moving to Florida is a great decision to make, even if it can be a little intimidating. Search in
different markets, and you'll be sure to find a home that works for you. For experienced
realty services in Spring Hill, contact The Hardy Team to begin your search today!
This blog post was written by guest author, Bob Shannon. Any views, opinions, and endorsements expressed therin are the author's own, and do not necessarily represent the views, opinions, or endorsements of The Hardy Team, or its brokerage, RE/MAX Marketing Specialists.